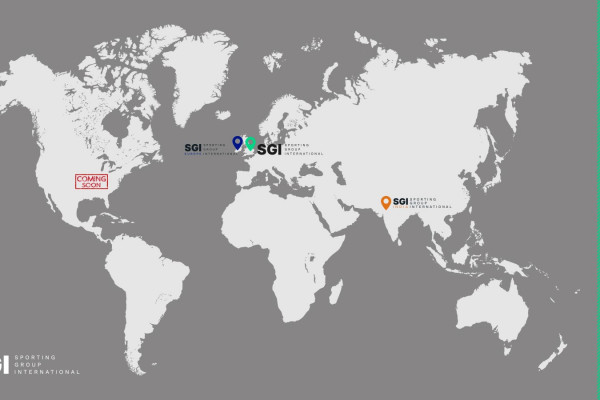 Sporting Group International is bolstering its presence in the sports commercial partnerships, talent management and recruitment sector by opening a new office in Dublin to lead its European operations.
Currently operating from United Kingdom offices in Birmingham and in New Delhi, India, the Sporting Group International expansion comes soon after it brokered six front of shirt commercial partnerships for top tier football clubs in leagues across Europe. The firm has also fulfilled multiple executive appointments for high profile football clubs in the first part of 2022.
The Dublin office is currently led by Group Chief Executive Adrian Wright, with recruitment underway to identify a European Head of Sponsorship in the coming weeks.
"We're proud of the strong progress that Sporting Group International has made in the last two years," said Wright.
"With the business supporting several global brands and multiple top tier football clubs across the European leagues, it's essential that we expand our presence across the continent. The Dublin office is our first expansion since the development of the office in India six years ago, but we have big ambitions to expand into other markets and to develop the Sporting Group International work around the world."
In India, Sporting Group International has supported the development of Super League football by brokering several club commercial partnerships, delivering team managerial appointments and undertaking management services for multiple professional footballers. The group also delivers grassroots football projects in New Delhi that support 700 children each week.
Earlier this year, the firm completed the purchase of fourth tier India football club Sporting Club Bengaluru (Bangalore), with former India striker Robin Singh (24 international caps and four goals) recruited to support its challenge for promotion.
Wright, who previously enjoyed 12 years in football within lead commercial roles at West Bromwich Albion and Birmingham City, added: "The development of football in India is an incredibly exciting proposition. Not only is there huge popularity in the English Premier League, but the sport is being used as a vehicle to support positive change due to the ease of participation. The Super League has a huge part to play in widening the profile of the sport.
"Given the vast experience that our staff at Sporting Group International have of working in the Premier League, we want to implement our management model within Sporting Club Bengaluru. In addition to hopefully making progress on the field, we want to ensure that we provide a thriving off-field community and give multiple children in the city an opportunity to experience the game."
For further information about Sporting Group International, please click here.
For further media information, please contact Tom Rawlings on 07789 813999 or email press@sportinggi.com