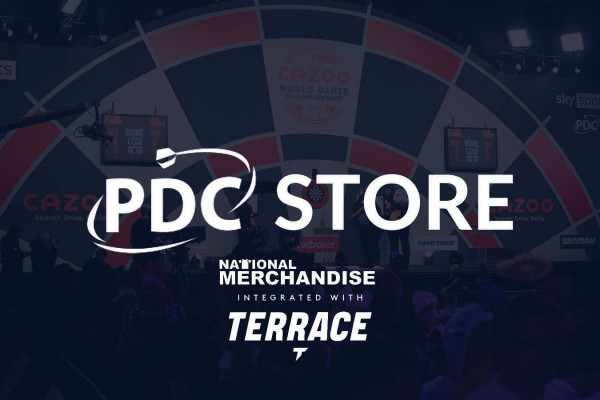 The Terrace Store, the sports gifts and merchandise specialists, have today announced a partnership with the Professional Darts Corporation and National Merchandise for direct on-demand integration merchandise.
The new partnership will see the PDC have the ability to sell extensive merchandise via the official PDC online store on-demand with personalisation available to customers.
Founded in 2018, the Terrace Store has licencing and integration partnerships with some of the most iconic sports biggest teams/organisations in UK sport including West Ham United, Edgbaston Stadium and Nottingham Forest.
Carl Sewell, Director of The Terrace Store, said 'It's a pleasure to link up with the PDC and work with National Merchandise on new and exciting ideas, to revolutionise the retail strategy through on demand integration and increase offerings to fans with more unique touches.'
The partnership is the latest addition to the Professional Darts Corporation's portfolio and Adam Perfect, Head of Commercial at the PDC, added 'It's great to be able to link up with The Terrace Store to further expand our range of PDC merchandise as we continue to look at how we can enhance our offering for darts fans in conjunction with the team at National Merchandise'
The two parties were introduced by Sporting Group International, a global sports marketing and recruitment agency.