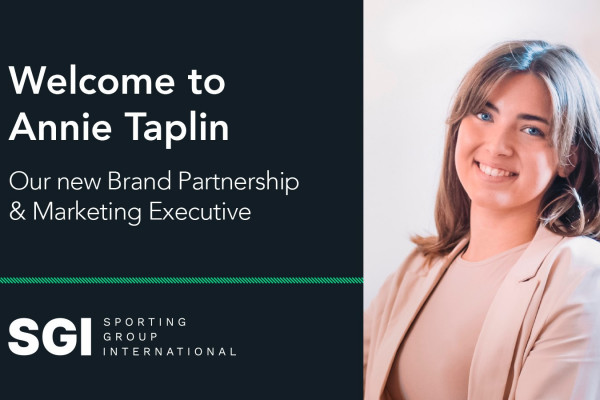 Sporting Group International are delighted to welcome Annie Taplin to the team as Brand Partnership and Marketing Executive. Annie will be taking on new and exciting partnerships and will work with Charlie Bannister, Head of Sponsorship, to develop our relationships with the sporting organisations and brands that we support at Sporting Group International.
Annie will also be looking after our marketing and social media channels; she will use her marketing background and sport industry knowledge to keep our network up to date with industry news and SGI developments.
Annie commented "I am excited to hit the ground running and start to build relationships within the industry, it's great to be part of a dynamic company and team."
Charlie Bannister, Head of Sponsorship, added "I am delighted to welcome Annie to the team to assist with the growth of Sporting Group International. With her passion for sport and her industry knowledge, I am sure she will be great success."