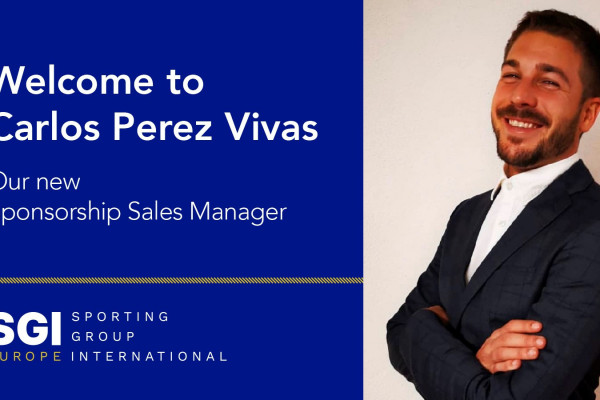 Sporting Group International has expanded its European operations with the appointment of Carlos Pérez Vivas to drive its commercial partnerships work for high profile professional sports clubs in Spain.
Pérez Vivas has worked for some of Spain's most recognisable football clubs over the last six years, including Real Madrid, RCD Espanyol de Barcelona and Levante.
After starting his career in coaching, and boasting a UEFA A Licence qualification, he began leading overseas academy programmes for Spanish clubs in the UK, USA and Italy, before expanding his work into sales, marketing and logistics.
Adrian Wright, Chief Executive of Sporting Group International, said: "Carlos is well known within Spain's elite football network and he has helped develop the brand of several La Liga clubs around the world.
"Having delivered partnerships and worked closely with three La Liga clubs in the last 18 months, we see Spain as an excellent opportunity to develop Sporting Group International's work across Europe. We believe that working with Carlos is a perfect fit to help us achieve this goal."
Sporting Group International has its headquarters in Birmingham, UK, and also has an office in Dublin and an Asia office in New Delhi. It plans to expand its work further across Europe in 2023 after delivering multiple lead partnership deals for top tier football clubs in the last 18 months.
Carlos Pérez Vivas said: "It's a very exciting time to join Sporting Group International, given the impressive portfolio of partnerships that it has delivered recently and the volume of projects that it's currently working on around the world.
"I've been fortunate to spend my entire career within the football industry and I look forward to using my skills and experience to support Adrian and the team at Sporting Group International with its ambitions to expand across the continent."
For further information about Sporting Group International, please click here.
Ends
For further media information, please contact Tom Rawlings on 07789 813999 or email press@sportinggi.com