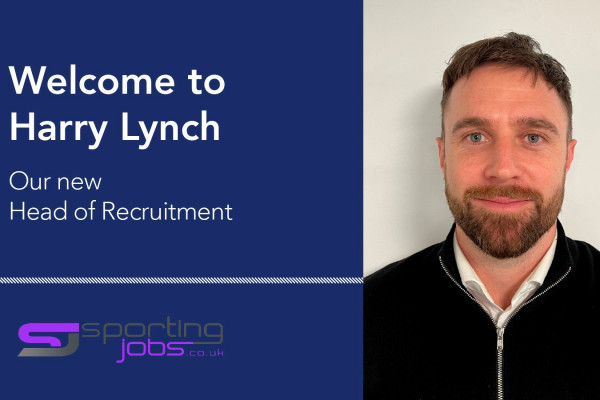 Sports industry executive recruitment specialists Sporting Jobs have bolstered their team by appointing experienced recruiter Harry Lynch to the team at its Birmingham headquarters.
Boasting more than 10 years of experience of working in the recruitment industry, Lynch joins Sporting Jobs from Vento Group. Here, as a partner of an original start-up business he recruited multiple senior management, commercial and marketing executives within the housing and construction sector.
Lynch started his career as a graduate recruitment trainee for the Executive Network Group, where he spent four years and advanced to a Senior Recruitment Consultant role.
As a sports fanatic, he's relishing the opportunity to take a lead role at Sporting Jobs.
"Having worked extensively in recruitment for many years, it's fantastic to combine my career with my passion by taking this role with one of the leading sports industry recruiters in the country.
"Sporting Jobs is already working with multiple sports clubs, brands, leagues and federations. I'm very excited to join the team and to support the ambitions of the wider business to expand our work globally."
Sporting Jobs is part of Sporting Group International, which also specialises in sports partnership and commercial opportunities in elite sport around the world, with international offices in Dublin and New Delhi.
Adrian Wright, Chief Executive of Sporting Group International, said: "Harry has vast experience in the recruitment industry. Following a competitive process, we saw him as the ideal candidate to help enhance the profile of Sporting Jobs at a global level.
"Through Sporting Group International, we're already working with several high-profile sporting brands that are recognised around the world. However, we want to expand that across every sector of our work and Harry has the potential to make a huge impact. We look forward to working with him."
For further details of Sporting Jobs and details of its latest vacancies, please click here.
For further media information, please contact Tom Rawlings on 07789 813999 or email press@sportinggi.com